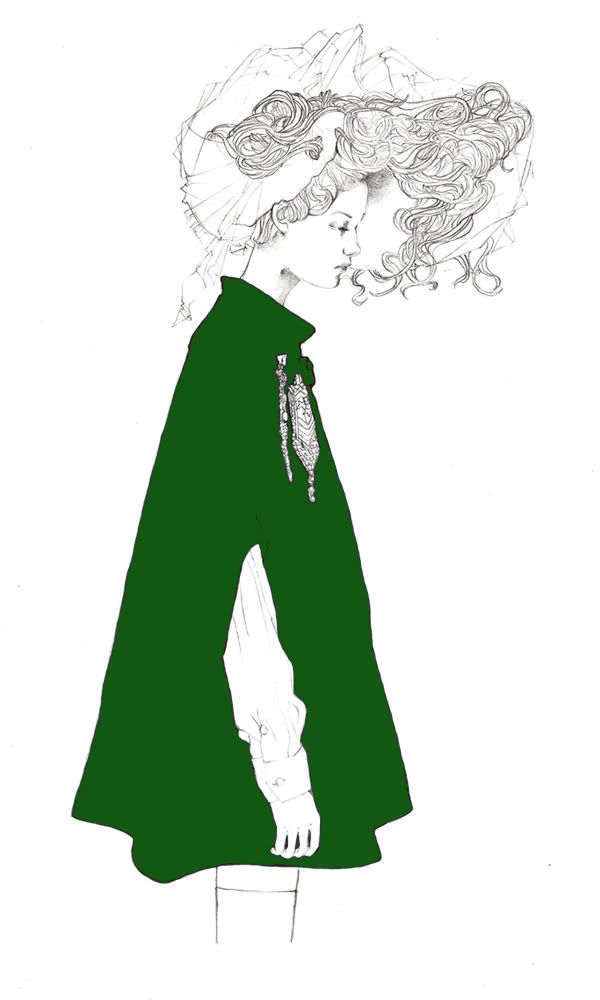 Red, Green, Blue & Spaghetti hair triplets
Having fun with the 'Replace Color' function in Photoshop. I started with the navy blue, and it's probably my favorite. Green and Red both make me think of Robin Hood, and I can't decide if that's good or bad. Whatever the matter, I really love illustrating hair, but have the tendency to go overboard resulting in pasta-like coifs.
Almost makes me want to Photoshop in some meatballs... Almost.
PS - Hi to all the BSC fans! Claudia updates will come by roughly once a week.
I have yet to decide if I will take a stab at any of the other characters.
PPS - Follow me on Twitter
@entropificus