I finally succumbed to the ways of the great American Thanksgiving (happy belated, btw) tradition of losing your marbles over Black Friday sales... I can offer no excuses except the bum of these Alexander Wang quilted denim shorts (from
Gilt Groupe
for 80% off!!) are fantastic and the Jeffrey Campbell Taupe Suede Litas are going to keep my lonely pair of Pony Litas some company.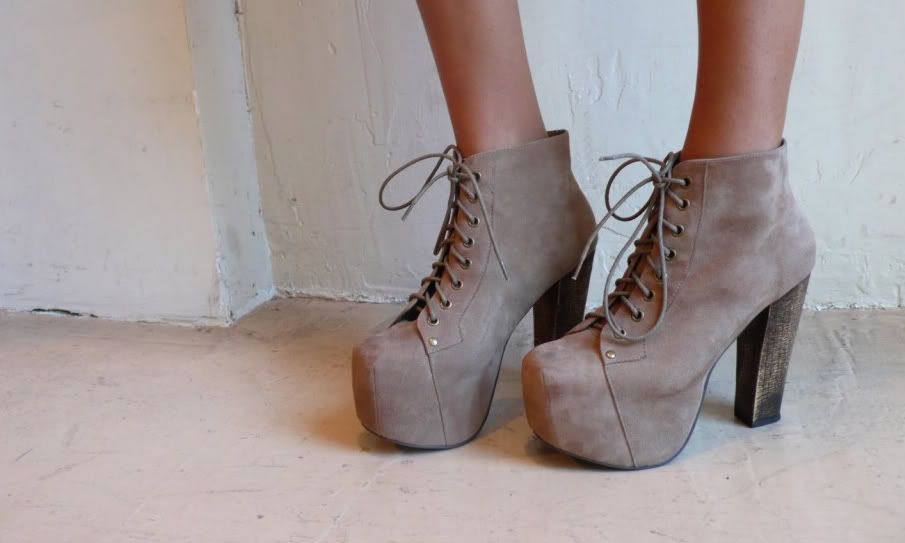 Images via Gilt and shinyplastichag
By now, most of you have noticed my weakness for all things with a giant high heel. My footwear teacher used to get so annoyed because I refused to design any kind of flat shoe even though they were much easier to make, since we had to carve all wooden heels by hand... Most of my designs ended up looking like fetish platforms or cartoon shoes.
mixed media illustration: pencil, marker & gold leaf
In retrospect, I wonder if I should have designed these in silver/gunmetal instead of gold. Either way satisfies my lust for metallic leather.
I designed these wedge pumps as part of a collection based on the Grecian god of the sun. If I had the proper supplies to construct the pair, you can bet I would have wore them until my feet stained from the blue leather lining.
Ah, well... At least I can cross off the Taupe Litas from my Christmas Wishlist :)
Anybody else give in to the weekend shopping temptation?