#50: Dawn's Big Date
"... she was wearing maroon leggings and ballet slippers under an oversized yellow shirt. Around her waist she wore this great belt that she made herself from three thin strips of leather tied together and decorated with ceramic beads. For the final touch, Claudia had swept her hair over to one side and tied it up with another thin leather strip that had the same kind of beads on it."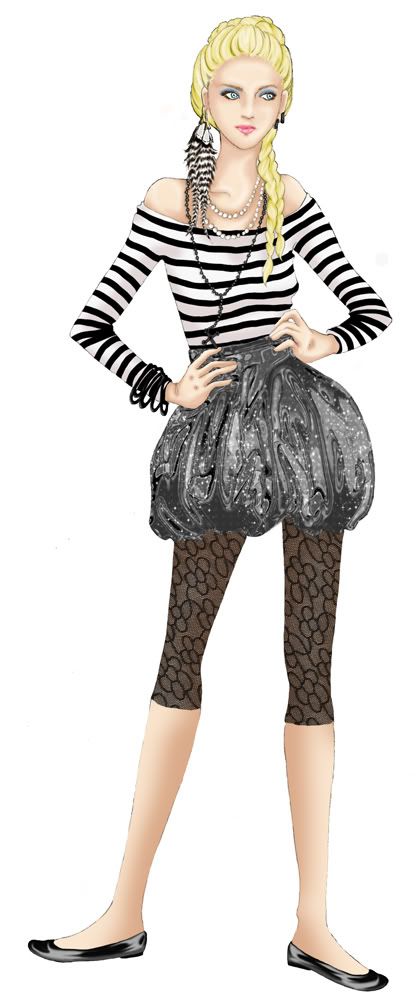 Happy 2011, everybody ~ To start off the new year, I had nonchalant Claudia paired with irritated & 80s-tastic Dawn for double the Bsc fun. In the coming weeks, I'm going to start working on fashion illustrations from different fandoms (and hopefully some multi-character pieces).
But don't worry - the Childhood Trauma series won't be going anywhere.