BSC Portrait Collection: Abby's Book
"She wore leopard-skin tights with a black velvet minidress to school. Here earrings were made of fake-fur buttons."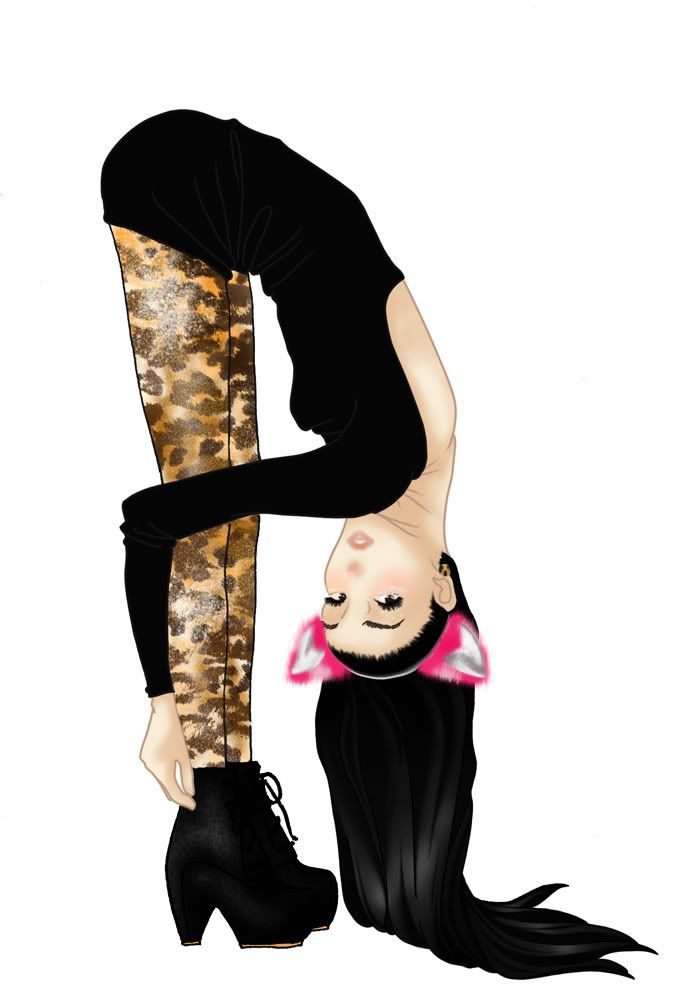 brushes : Obsidian Dawn
AA Velvet Double U Neck Mini Dress // Black Milk Leopard Leggings 2
Gee Wa Wa Fantasia Boots // Nekochii Cheshire Cat Ears
As soon as I saw these leggings, I knew I wanted to use them for Claudia's 'Abby's Book' illustration. Layering blurs/shades/patterns to look like the real deal was no easy task, but I really wanted to capture the characteristics of the fabric.