I now have a tumblr (the gifs, OH THE GIFS)!
http://www.entropificus.tumblr.com
My tumblr account is for mostly just pictures + original description (if it came from a book or whatevs), but I'm not abandoning my blogspot account or anything. This blog will contain full posts with commentary/shopping guide/general miscellany... think of tumblr as a secondary functioning head (or not).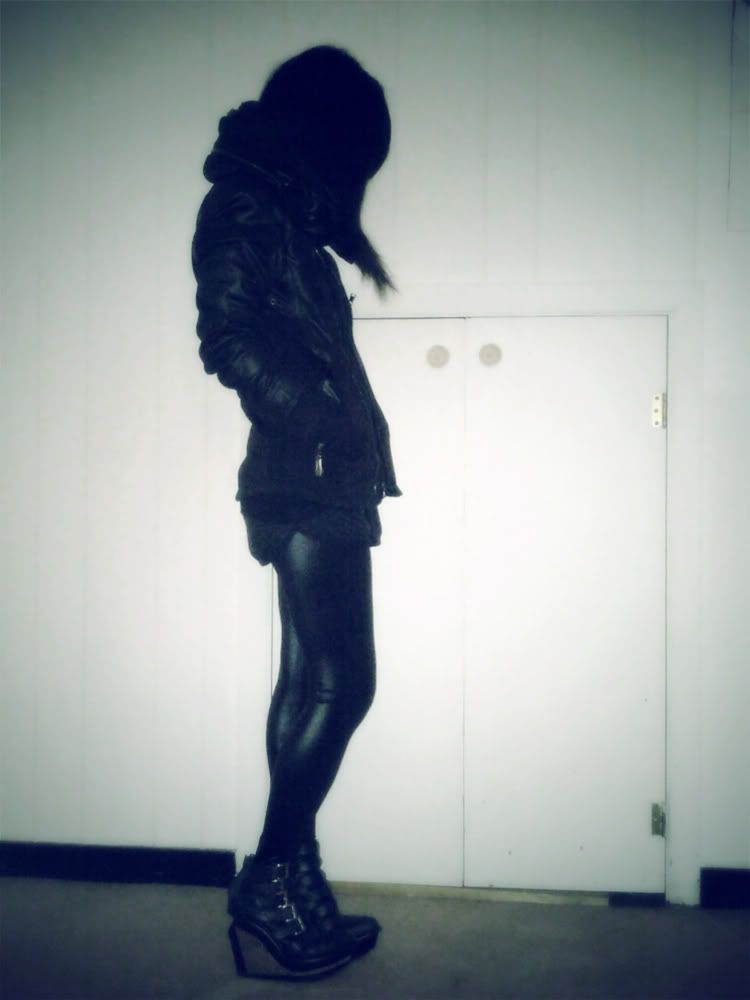 Anyways, haven't done one of these in a while... a typical outfit (black, black, black, big heels)
Shibuya 109-2 Jacket // Wilfred Tap Shorts //
Black Milk Wetlook Pantyhose
// Jeffrey Campbell Clinics