#62: Kristy and the Worst Kid Ever
"Today she was wearing purple-and-white-striped tights, Doc Martins [sic] (except she'd taken them off to sit on the bed), a short black ruffly skirt that looked like it was part of a women's Olympics figure-skater's costume, a purple cropped sweater with silver button covers on the back buttons, and a scrunchy black velvet hat decorated with purple and red velvet flowers."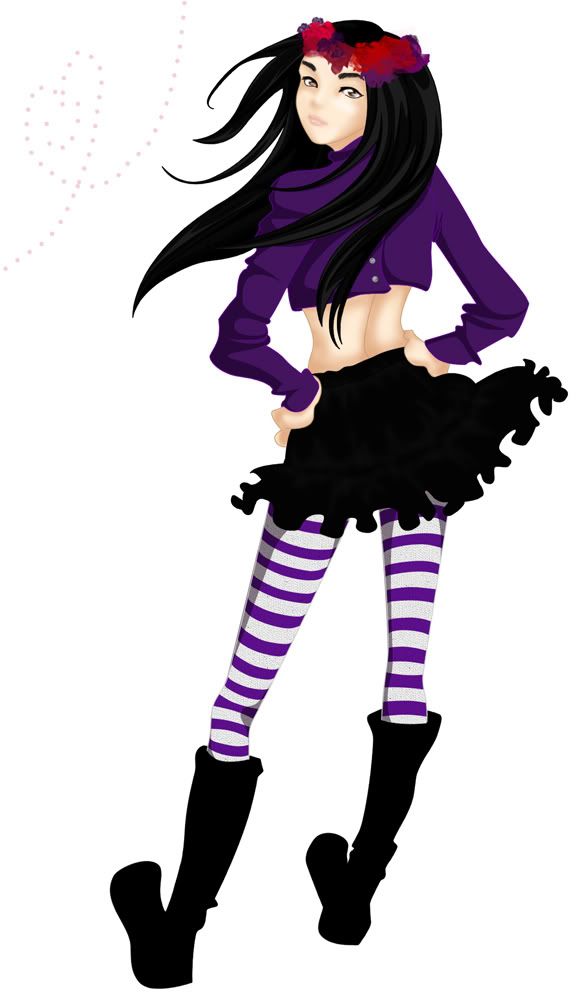 Brushes : vaia @ dA
She's clearly unamused I opted for a crown of roses instead of a scrunchy velvet hat...
Too bad
, Kishi. You're a hop, skip and jump from
Blossom Russo
territory. Don't push it :P
Happy White Day! This post is for Frankie...
I didn't forget your (or anyone else's) request... I'm just hella slow (;_;)