Happy holidays! I for one have been enthusiastically celebrating the season of the Eggnog Latte, and because of all the warm, sugary, caffeinated tidings it has brought me, I'm spreading the cheer with an on-theme-holiday post(And what's more on theme than the Yule Ball?).
Harry Potter and the Goblet of Fire:
"It was Hermione.
But she didn't look like Hermione at all. She had done something with her hair; it was no longer bushy but sleek and shiny, and twisted up into an elegant knot at the back of her head. She was wearing robes made of a floaty, periwinkle-blue material, and she was holding herself differently, somehow -- or maybe it was merely the absence of the twenty or so books she usually had slung over her back..."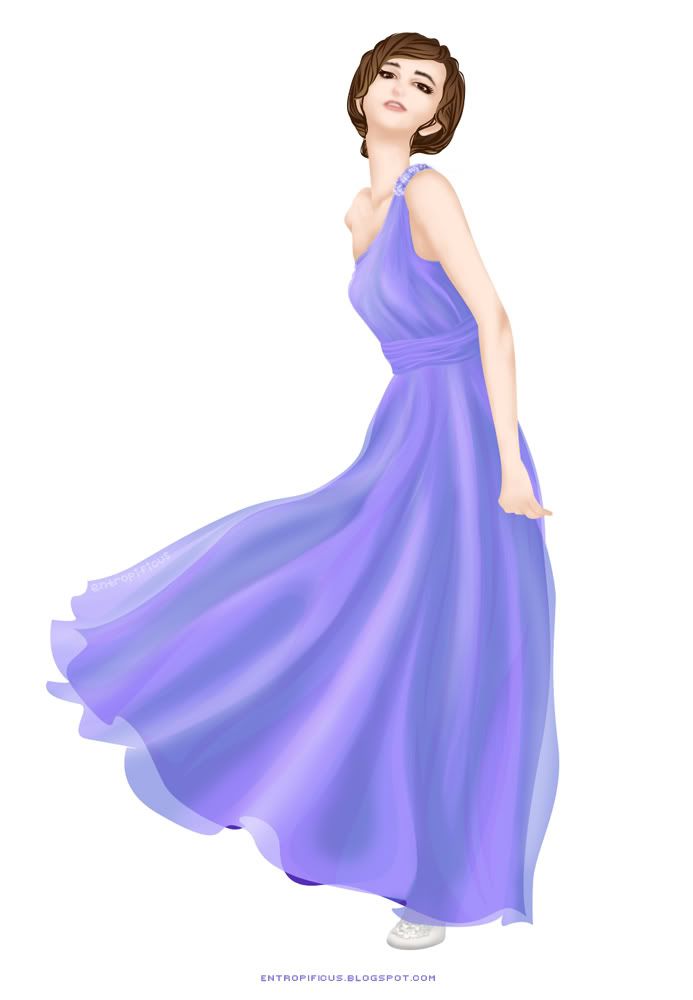 You'd be shocked at the general lack of periwinkle colored ball gowns, but Hermione is a classy chick (but don't tell her I called her a chick or she'll kill me), so it's a fair guess to think she'd go for something along the lines of this
David Meister Chiffon Jewel-Shouldered Gown
. Even if her night had to end with a screaming match against Ron, at least she had a fabulous ensemble.