#68: Jessi and the Bad Baby-sitter
:
"For example, today she was wearing an oversized white shirt under a black vest covered with a design of shiny beads. (She sewed the beads on it herself.) She wore neon green leggings and black ballet slippers (on which she'd sewn a matching bead design). From one of her pierced ears hung a dangling earring made from the same beads and on the other ear she wore a small green hoop earring. It was an original look that only Claudia could make work."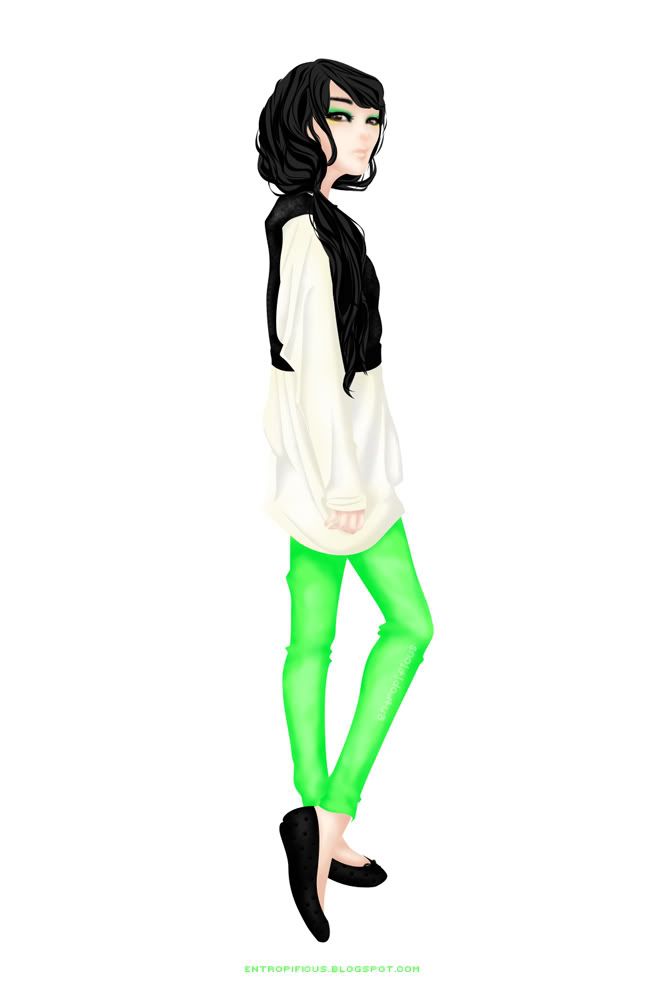 T by A.Wang Classic Long Sleeve Tee
//
Sonia Rykiel Sequined Vest
AA Shiny Tricot Leggings
//
Repetto BB Polka-dot Ballerina Flats
I skimped on the beads and her hair covers her ears, so I made up with some nice, gaudy green eyeshadow. Otherwise, I think the outfit is pretty accurate.