Get ready to get your fictional-
Man-Repeller
on.
#107: Mind Your Own Business, Kristy!:
"...she was wearing an old fringed leather vest she'd found in a thrift shop; an oversize plaid shirt with a super-thick striped tie; and bell-bottomed pants with two different color legs. Her hair was pulled back with a hairclip in the shape of a VCR."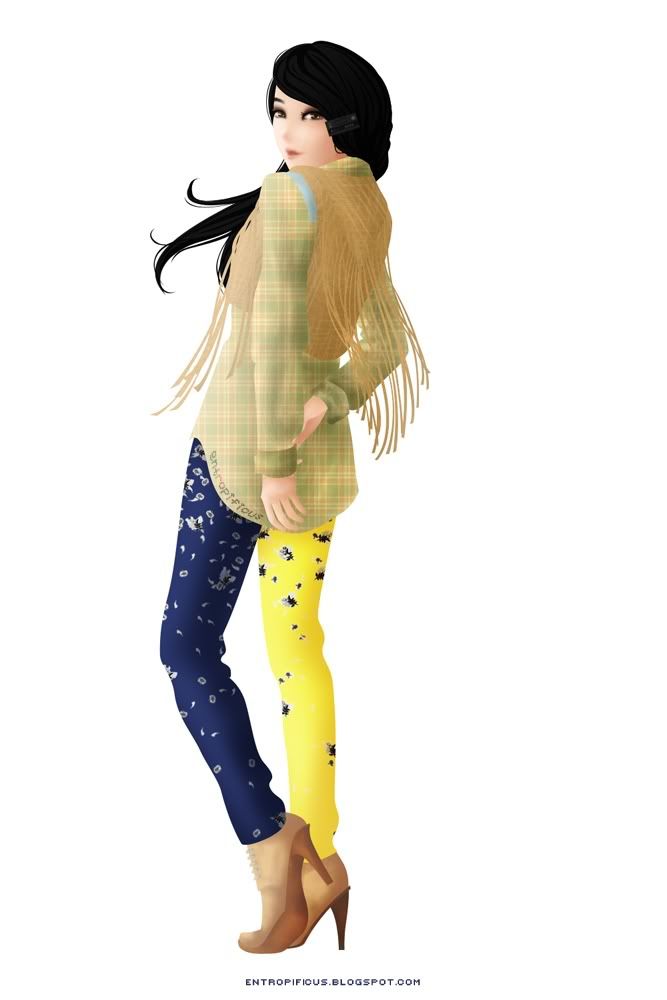 Polka Dot Vintage Shop Leather Fringe Vest
//
Etoile Isabel Marant Meg Plaid Shirt-Dress
Opening Ceremony Spaghetti Strap Onesie
//
Opening Ceremony Lace Up Heeled Booties
Hmm yeah, there is one part of this outfit that really boggles the mind.
Why a VCR? Wouldn't a VHS make (marginally) more sense?
Needless to say when I saw the new releases at Opening Ceremony, even if they aren't the correct silhouette, I had to work in the split colored onesie into this illustration (Let's face it - if OC isn't willing to go there, two-tone bell bottoms are not going to happen). #idontcarehowdibblemallorythinksyouare #believeinopeningceremony #manrepellersunite