#55: Jessi's Gold Medal
"At that meeting, for example, she was wearing these sharply creased, pastel-green, cuffed shorts; a wild Hawaiian shirt tied at her waist, with vibrant colors that perfectly picked up the green; and sandals with crisscrossing ankle straps to her knees. Her hair was swept to one side and held in place with a long, fake-flowered barrette that looked like a Hawaiian lei."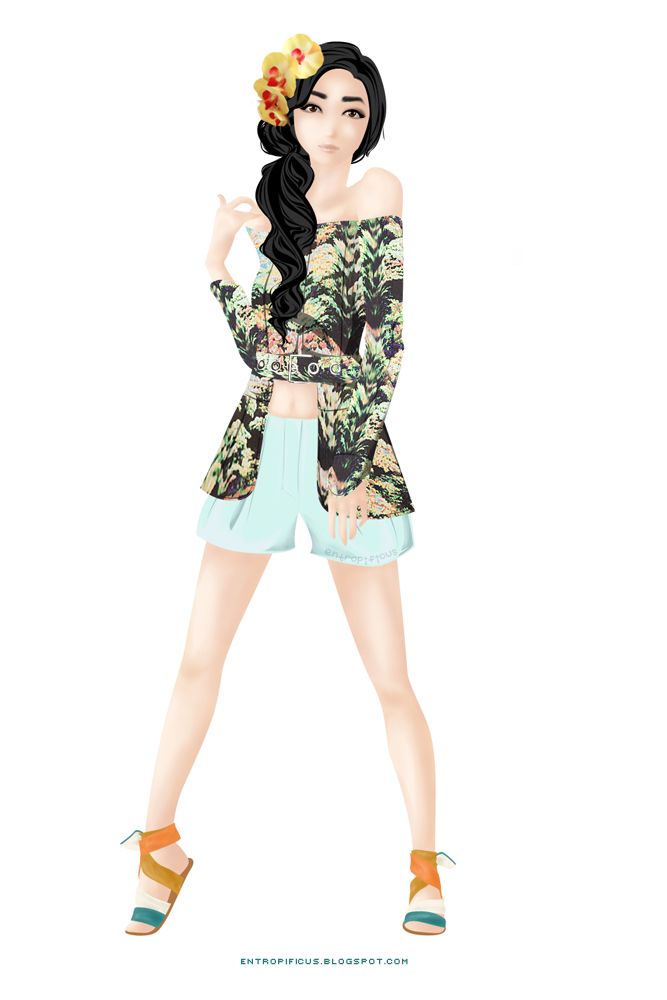 Kenzo Convertible Jacket
/
Proenza Schouler Leather Shorts
Chloe Wrap Sandals
/
Kisforkani Orchid Headband
I always go crazy for the SSENSE andAritzia end-of-season sales because I always find everything I did realize I needed, like the Ibbie Leather Shorts by Mackage. I literally a hop-skip-jump away from getting a matching Mackage leather jacket... that's completely practical for summer, right?